Announcements
EASTER BRUNCH & SERVICE ~ April 20
If you would be interested in volunteering to serve in areas of set up, cooking, serving, etc., please call Diana Oldham at 541-505-8893.

EASTER EGG HUNT ~ April 20
If you are interested in donating candy or helping with the Easter Egg hunt, contact Mike or Loretta Boss.

BAPTISM SERVICE ~ April 27
Our next Baptism Service is Sunday, April 27th, 2014 during 2nd service.

COUNSELING SERVICES
If you would like to talk with a counselor you may contact Anne Beem at 541-335-1149 to schedule an appointment. Cost is $25.00 per session.

LOST & FOUND
Have you lost or are missing items such as: Bibles, coats, dishes, etc…please check out our lost & found located in the overflow on the shelving unit in the sanctuary.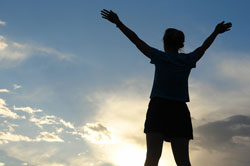 Psalm 29:2 Give unto the Lord the
glory due unto his name; worship the
Lord in the beauty of holiness.

Calvary Open Bible Church
1116 Centennial Blvd
Springfield, OR 97477
t. Pho: 541-747-7125
f. Fax: 541-747-1492
Update Required
To play the media you will need to either update your browser to a recent version or update your
Flash plugin
.
Weekly Events
Friday
Saturday
Sunday
Tuesday
Wednesday
Thursday
Click on image to view gallery
Upcoming Events
Apr 19, 10:00 am – 12:00 pm
The Awana Grand Prix is coming up! We will be having two work days where we will have equipment available for you and your children to use to build their cars. The first one will be for cutting out their cars and the second one will be for ...
Read More
Apr 20, 9:45 am – 12:00 pm
Please join us for our Easter Service Sunday, April 20, 2014 at Springfield High School Auditorium located on 875 7th Street. Continental Breakfast from 9:45 - 10:20 am and Service from 10:30 am - 12pm. Easter Egg Hunt for ...
Read More
Apr 20, 12:00 pm – 1:00 pm
We will be having an Easter Egg Hunt for Pre-K through 5th grade children on Easter (Apr 20th) at the church from noon to 1pm. We are looking for candy donations. If you are interested, please pick up a list of the needed candies from Mike or ...
Read More
Apr 26, 10:00 am – 12:00 pm
The Awana Grand Prix is coming up! We will be having two work days where we will have equipment available for you and your children to use to build their cars. The first one will be for cutting out their cars and the second one will be for ...
Read More
Apr 27, 10:25 am
Our next Baptism service will be on April 27th 2014 during 2nd service. If you would like to follow the Lord in water baptism, please bring a change of clothes and a towel and be a part of this awesome event!
Read More
May 2, 6:00 pm – May 3, 10:00 am
Parents of princess': mark May 2nd for the next (K-5) God's Princess' Slumber Party. Drop off time will be 6pm on Friday and pick-up time will be 10 am on Saturday. We will be talking about purity (We will be ...
Read More
May 10 – 17
All Day Event
UPDATE 3/23: Today is the day! If you are planning on attending the Mexico Missions Trip, May 10-17, 2014, your down payment is due today! If you have any additional questions, please contact either Mark ...
Read More
Jun 6, 7:00 pm – Jun 7, 4:00 pm
Calvary Open Bible Ladies Spring Retreat, June 6th - 7th, 2014. Please click on the "Read More.." link to see the full bulletin insert for further information.
Read More