Announcements
SWANSON'S MILL
We are accepting donations here in the office for those affected by the fire at Swanson's Mill. You can drop off "necessities" here in the church office. If you would like to make a financial donation, please mark your check or tithing envelope "Swanson's Mill". If you have any questions, please contact the church office.

LABOR DAY SERVICE
There will be ONE service here at Calvary on August 31st at 10:30 am.

COUNSELING SERVICES
If you would like to talk with a counselor you may contact Anne Beem at 541-335-1149 to schedule an appointment. Cost is $25.00 per session.

LOST & FOUND
Have you lost or are missing items such as: Bibles, coats, dishes, etc…please check out our lost & found located in the overflow on the shelving unit in the sanctuary.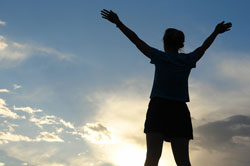 Psalm 29:2 Give unto the Lord the
glory due unto his name; worship the
Lord in the beauty of holiness.

Calvary Open Bible Church
1116 Centennial Blvd
Springfield, OR 97477
t. Pho: 541-747-7125
f. Fax: 541-747-1492
Click on image to view gallery
Upcoming Events
Sep 3, 6:30 pm
There will be an official short meeting for those who are members of Calvary on Wednesday night, September 3, 2014 at 6:30 p.m. to discuss and vote on a sale of a rental property that belongs to Calvary. Please make every ...
Read More
Sep 16, 9:30 am
TUESDAY'S WITH RUTH (BIBLE STUDY) Plan ahead now to join our Tuesday Morning Bible study led by Ruth Bryan beginning September 16th at 9:30 am. (This is for both men & women) childcare provided.
Read More
Sep 24, 6:30 pm
There will be an Awana volunteer potluck meeting on September 24th at 6:30pm. Please let me know if you are interested in being a part of this exciting and rewarding ministry this school year. We have many volunteering options available.
Read More
Sep 29, 6:00 pm – 9:00 pm
The Awana Ministry Conference will be held on September 29th (6-9pm) at Twin Rivers Baptist Church. The early registration fee is $12. I encouraged all leaders and student leaders to attend. Please let me know asap if you want to go so that we ...
Read More
Oct 1, 6:30 pm – 8:10 pm
Our Awana ministry will be kicking off on October 1st.
Read More