Announcements
KID'S ON THE ROCK PUMPKIN SALE
Kids on the Rock wants to send a Christmas gift to Whitney (our missionary who is serving orphans in Haiti) for her to give to "her kids." We are selling adorable pumpkins that were made by Kathy Hammer in exchange for donations for this gift. We are asking for a minimum donation of $5 for each pumpkin. Kathy is making these out of scraps of material and yarn that she has (they are CUTE). If you have something that you can make or do to contribute to this fundraiser, please let me know.

SWANSON'S MILL
We are accepting donations here in the office for those affected by the fire at Swanson's Mill. You can drop off "necessities" here in the church office. If you would like to make a financial donation, please mark your check or tithing envelope "Swanson's Mill". If you have any questions, please contact the church office.

CALVARY FOOD PANTRY
The food pantry is giving out many baskets of food this season. If you would be willing to donate money to this ministry, all funds will go directly for food. Please mark your tithe envelope "Food Pantry". Thanks!

COUNSELING SERVICES
If you would like to talk with a counselor you may contact Anne Beem at 541-335-1149 to schedule an appointment. Cost is $25.00 per session.

LOST & FOUND
Have you lost or are missing items such as: Bibles, coats, dishes, etc…please check out our lost & found located in the overflow on the shelving unit in the sanctuary.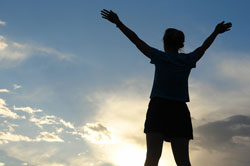 Psalm 29:2 Give unto the Lord the
glory due unto his name; worship the
Lord in the beauty of holiness.

Calvary Open Bible Church
1116 Centennial Blvd
Springfield, OR 97477
t. Pho: 541-747-7125
f. Fax: 541-747-1492
Update Required
To play the media you will need to either update your browser to a recent version or update your
Flash plugin
.
Weekly Events
Friday
Sunday
Tuesday
Wednesday
Thursday
Click on image to view gallery
Upcoming Events
Nov 6, 6:30 pm – 8:30 pm
We will be having a family skate night at Skate World this coming Thursday (Nov 6th) from 6:30pm to 8:30pm. This is open to families with Pre-K and Elementary aged children. It is going to be a great time with our families!
Read More
Nov 17 – 24
All Day Event
Get ready for Operation Christmas Child coming in November! Start collecting items for shoe boxes. We will have the boxes available starting in October for you to fill up. Collection weeks is: November ...
Read More