Announcements
LANE COUNTY FAIR SIGN UP
Earn funds for future mission trips. Sign-up begins June 28. Fair week is July 22-26.

SUMMER COMMUNITY GROUPS
Summer Community Groups announced. There will be a variety of great opportunities to join with others over a common interest, develop deeper relationships, encourage one another and learn to do life together. If you have any questions regarding current community groups, please contact the church office at 541-747-7125.

VACATION BIBLE SCHOOL
Dear Church Family:
Thank you so much for all of your support with Vacation Bible School! In an effort to make VBS more doable for leaders and parents of children, we are providing simple dinners at VBS. This takes a lot of food. We will be passing around clipboards asking for food donations this Sunday. If you are going to be unable to attend on Sunday, but would like to donate something, please let me know what you can give by Monday morning (July 6). We are in need of:
-20 packages of hot dogs (10 per package)
-25 bags of hot dog buns (8 buns per bag)
-20 bags of potato chips
-67 boxes of macaroni and cheese
-12 (32oz) packages spaghetti noodles
-20 (45oz) jars of spaghetti sauce
-25 loaves of french bread
-19 boxes of soft pretzels (20 per box)
-14 boxes of corn dogs (28 per box)
-grapes
-fruit
-ketchup
-mustard
-11 packs of (5oz) dixie cups (100 per pack)
-Juice and/or Kool-Aid
Please get these donations to the church by July 12th. Thank you!

COUNSELING SERVICES:
If you would like to talk with a counselor you may contact Anne Beem at 541.335.1149 to schedule an appointment. Cost is $35.00 per session. You may contact Anne at anne@calvaryopenbible.org

KEEPING IN TOUCH
In trying to make it easy to stay in touch, we have changed our email: If you would like to contact any of the staff, please do so at the appropriate email below:
Pastor Kirk: kirk@calvaryopenbible.org
Diane: diane@calvarypenbible.org
Pastor John: john@calvaryopenbible.org
Pastor AJ: aj@calvaryopenbible.org
Pastor Bre: bre@calvaryopenbible.org
Tony: tony@calvaryopenbible.org
Donna: donna@calvaryopenbible.org
Jana: jana@calvaryopenbible.org
Bocklas: bocklas@calvaryopenbible.org
Calvary Open Bible Church
1116 Centennial Blvd
Springfield, OR 97477
t. Pho: 541-747-7125
f. Fax: 541-747-1492
Current Sermon Series
Update Required
To play the media you will need to either update your browser to a recent version or update your
Flash plugin
.
Weekly Events
Wednesday
Thursday
Friday
Sunday
Tuesday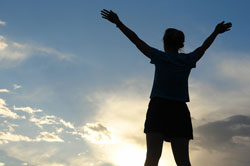 Psalm 29:2 Give unto the Lord the
glory due unto his name; worship the
Lord in the beauty of holiness.

Upcoming Events
Jul 13, 6:00 pm – Jul 17, 8:45 pm
Jul 20 – 25
All Day Event
Jul 22 – 26
All Day Event
Jul 27 – 31
All Day Event
Calvary on Facebook
Posted: July 07
If you are between the ages of 18 and 30, you are invited to join Jon and Alyssa Bender, along with Chuck and Anne Beem this Friday for our first Journey group! July 10, 5:00, at Heron Park. RSVP so that we can plan for how much meat to buy and come ready to play Ultimate Frisbee (or sit and chat on the sidelines). Invite your friends (or share this post)!
| | |
| --- | --- |
| | 1 like |